(1v) Burley Bike Trailer (2 passengers) (Bring Your Own Bike)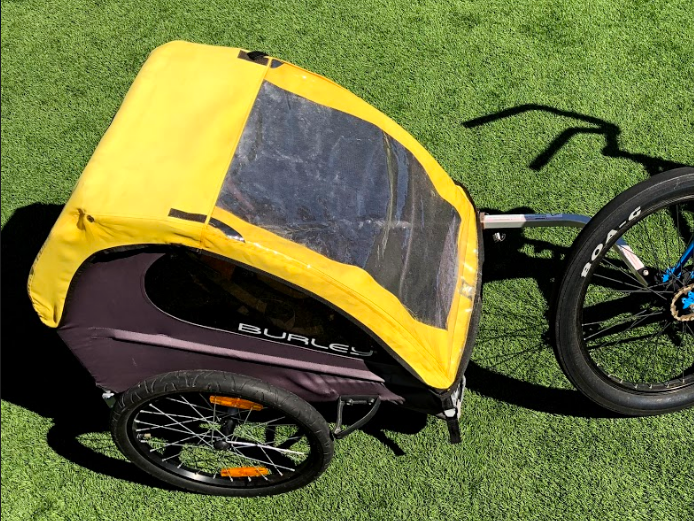 Lightweight: Only 18lbs!
Our bike trailers are carefully selected to ensure your little ones have the utmost protection and are truly treated as our own. The Bee is comfortable and secure, with such features as a padded, hammock-style seat, a lightweight aluminum frame, and a five-point harness system. The trailer's clear windows, meanwhile, include a UV inhibitor to protect your child from sun exposure. And although it's designed primarily to transport your child, the trailer also includes an interior storage pocket with a water bottle slot. Other features include a folding frame for easy storage, wheel guards, a safety flag, a 20-inch quick-release composite rim, and a two-in-one water-repellent cover that's stain- and mildew-resistant. All Burley trailers meet and exceed the American Society for Testing and Materials (ASTM) safety requirements.
THIS ITEM IS NOT OFFERED FOR DELIVERY, to attach this to a personal or non-Peddlers bike, you will need to come to our location.