(1x) Tug A Bug Kid's Tandem (for use with customer bike)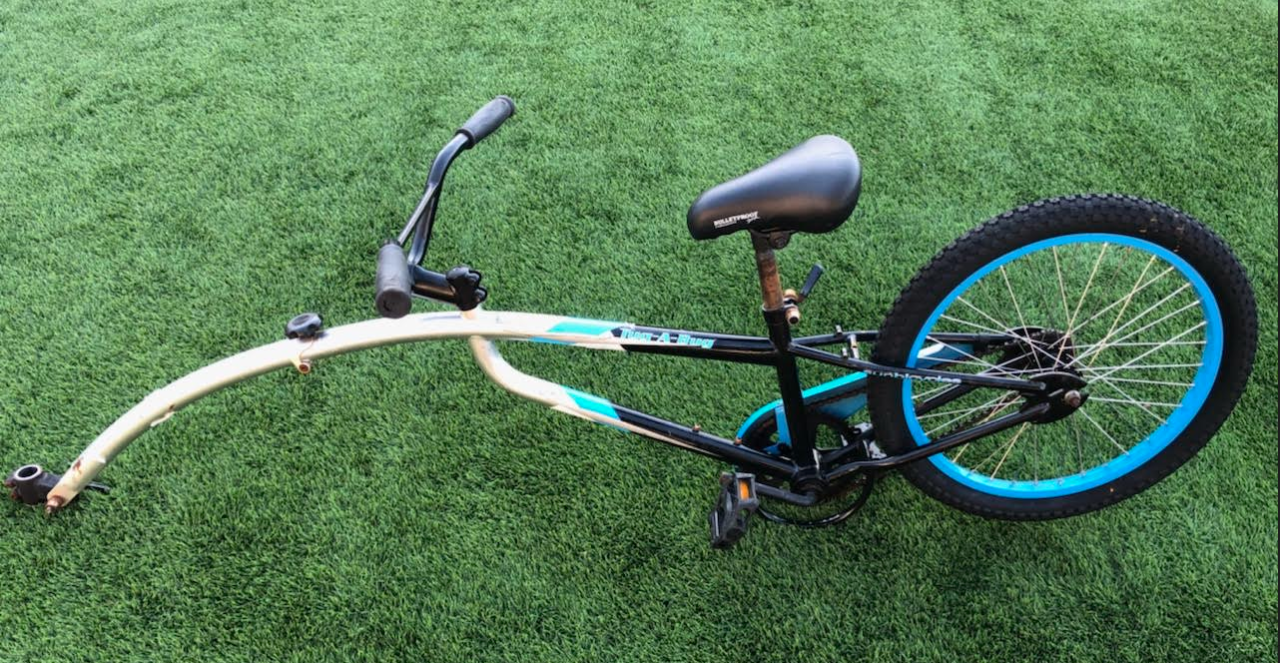 The Tug A Bug has an easy folding mechanism
that makes it smaller than any other tandem bike design, for convenient
storage and transportation. The entry-level tandem bicycle has a single
speed with kid-sized handlebar grips, pedals, and saddle for optimum
comfort as well as a low center of gravity and low positioning of the
child for more stability.
This Tug A Bug is available for use with your own bike, so if you won't be bringing your own bike, check out our Kazoos!
THIS ITEM IS NOT OFFERED FOR DELIVERY, to attach this to a personal or non-Peddlers bike, you will need to come to our location.